Newgulf Texas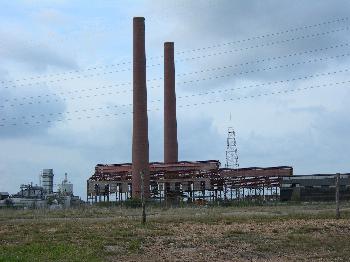 Originally a hog pasture.
1928 Began as a supply point and post office for the Texas Gulf Sulpher Company.
Called Newgulf because the company's old location at Gulf Hill in Matagorda County was known as "Old Gulf."
1931 Gulf Colorado and Sante Fe Railroad builds connector from Lane Citya
Had a hospital, churches, public library, and country club.